Are You Looking For A Reliable Mover In Fallbrook? Call (760) 754-1200 Today!
Fallbrook Movers
Are you looking for a moving company in Fallbrook, California? We offer a full range of moving services including local moves, long distance moves, commercial moving services and military moving, and storage services. Our large fleet of trucks can handle any size of home or business move efficently.
Our experienced moving crew will make sure that all your belongings are safeguarded throughout your move. Since 2002 we have been the best choice for a moving service in Fallbrook, California.
But do not just take our word for it. We encourage you to read our online reviews and if you need references please feel free to contact us.
Read Our Recent Customer Reviews
Google API Error: The provided API key is expired.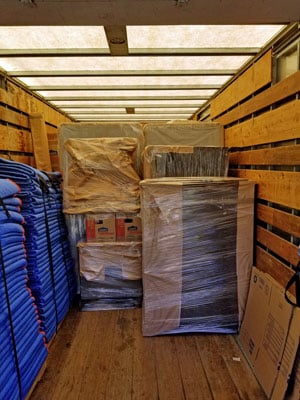 Our List of Moving Services in Fallbrook
Local Moves
Since 2002 we have been helping Fallbrook residents and businesses with their local moving needs. As a North County local moving company, we know North County inside and out. We will plan your local move in great detail to save you save you time and money.
National Moving Services
Wherever you want to move into San Diego County or out of state, we are the movers with the experience and expertise to help you. We will plan every step of your move to ensure it all goes smoothly. And we will handle your household goods and business items with care, so you don't need to worry.
Commercial Moving Services
When it comes to commercial moving services reputation is very important and we have excellent references. From small offices to large warehouses you can count on Right Way Movers to get it done in a timely and budget-friendly fashion.
Why Use Our Services Over Other Fallbrook Moving Companies?
We have been in the business since 2002, and we believe that not many other Fallbrook companies can offer you the experience and range of benefits that we can.
We offer you upfront pricing and competitive rates – When you use our moving services, we tell you how much the move will cost before we even begin, and we give you competitive rates on our services.
We make sure not to damage your household items or business goods – When we move your items from your business or home, we treat your personal belongings with extreme care so nothing gets damaged.
We plan your move right from the beginning – When we move your business or home, we make sure to plan the move right from the beginning so things don't go wrong. We take the stress out of moving.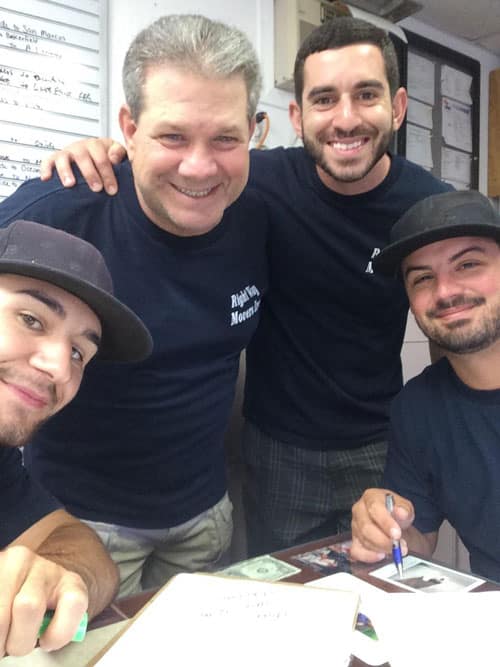 How to Prepare For Your Move
First Steps
Get Rid of Clutter. If you don't love it, use it, or need it then get rid of it.  That's what garage sales and charities are for.  If there's something that might seem like junk but you can't bear to part with, that's fine.  It's a love-it item that will ease your transition into your new house.
Still Cluttered? If you're still in the selling process consider renting a storage unit for anything you don't need for staging your home or what you need to use in the next several weeks.
Set aside important documents so they don't get mixed in during any last-minute packing rush.
Make sure to order moving boxes and packing supplies far in advance just in case something's in short supply.  That will also let you get started packing early.  Important supplies include paper, padding, tape, and markers.  After giving you an estimate, your moving company will have a very good idea of how much you'll need.
Ask your movers to bring wardrobe boxes. That way your clothes stay on hangers for super-quick packing and unpacking, with no ironing needed.  Or cover a group, still on their hangers, with a trash bag and move them yourself.
Find the important resources near your new home — the nearest grocery store, the best route to your doctor's office, where the kid's school is, and so on.
As the Day Approaches
It helps to focus on the excitement that you'll soon be in your great new place (that counts as a tip, by the way).  But there's packing, lots and lots of packing.  Here are more tips on what you need to do before the moving company arrives for a less stressful move.
Start packing several weeks ahead.  Don't try to do it all at once in just a couple of days
Pack room by room, one room at a time.
Mark each box with the room and the box's contents.  Put that on 2 sides so the label info will always be visible.
Pack things you use the least often first, the things you use the most often last.  Label things you use daily (towels, dishes…) "Open First."
Don't move empty suitcases! They're perfect for toiletries and next-day clothes — just like you were going on a trip.
Not everything needs to go in a box. Things from a dresser can be quickly wrapped and returned to the drawer.  Linens and towels can go in empty furniture nooks.
Use beach towels and older blankets as padding around furniture and artwork.
Avoid buying frozen foods — they don't travel well!
Document the condition of your home with photos and notes to establish the condition it was in when you left.  That includes walls, ceilings, flooring, and fixtures, inside and out.
Call Your Local Moving Experts Today! (760) 754-1200